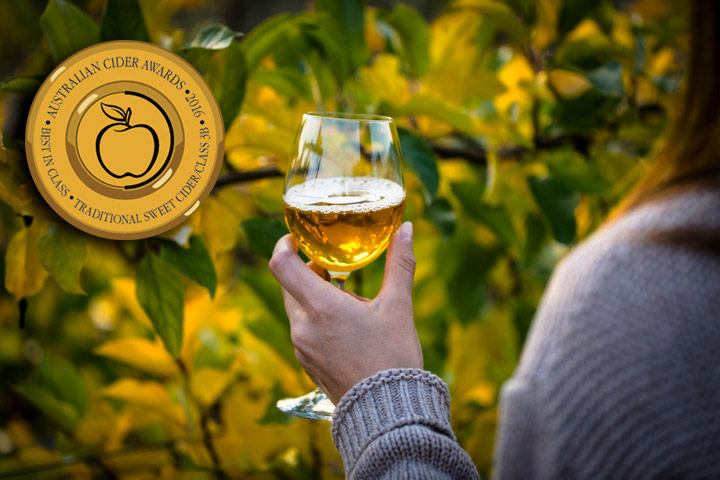 Daylesford Cider proudly picked up a number of medals at the 2016 Australian Cider Awards in Melbourne. Their new 2016 vintage Sweet Coppin received Gold and Best In Class, 1 of only 5 Golds awarded across all 20 classes. Also awarded was 1 Silver and 3 Bronze Medals:
Best in Class & Gold: Traditional Sweet Cider Class 3B
Sweet Coppin 2016
Silver: Traditional Medium Cider Class 2B
'Alf 'n 'Alf
Bronze: Traditional Dry Cider Class 1B
Farmhouse Dry 2015 & Farmhouse Dry 2016
Bronze: Traditional Sweet Cider Class 3B
Sweet Coppin 2015
Their cider is gaining much recognition within the industry, and for so many traditional ciders to be awarded medals really validates the shift towards more complex, interesting craft cider styles.
They only use fresh apple juice in their ciders and get a lot of pleasure knowing they are producing 'real cider' that is true to type. It is the English-heritage apple varieties that they grow on their farm which make their ciders so wonderful.
Opening Hours
Wednesday – Friday: 12 – 4pm
Saturday, Sunday & Public holidays 11:30 – 5pm  Kitchen open 12-3:30
Monday & Tuesday closed (unless by appointment)