Located in MACEDON –
We are fiercely committed to using TIME as our key ingredient.  There are no starter cultures nor whey just the ancient art of freshly pulled, simple ingredients. We rely on fermentation itself.  Our ferments are simple, honest and a true slow food, capturing the flavours of that particular batch of vegetables and the time they were pulled from the earth.
In a physical sense The Fermentary is a fabulous kitchen with a touch of laboratory. A bustling yet peaceful place where our vats sit patiently fermenting their veggies, full of self importance. We love to be in this light, industrious space,  nothing fills us with more pride than to look at our vats and crocks in rows, sitting in their dark, temperature controlled space working their way to becoming a delicious, raw, wild, probiotic rich, health giving food.
Our products:
Raw Kimchi
We have been told by many that it's the best kimchi they've tasted.
Raw AND fermented garlic and ginger goodness, fermented carrots, daikon, wombok and spring onion.
Raw Kraut
We add a gorgeous celtic sea salt, and organic caraway seeds to beautiful local cabbages. Crunchy, sour, salty sweet and a tiny bit nutty. YUM.
Fig and Ginger Rainwater Kefir
A simple yet warming ginger fizz with a hint of lemon and fig, a touch of date. Made with rainwater from the Macedon Ranges.  Our kefir SCOBY thrives with these ingredients and our bodies do too.   Kefir is an ancient ferment full to the brim of probiotics and good yeasts.
Biodynamic Milk Kefir
Made from real kefir grains, so you can gain the full depth of flavour. Drink it as it is, or add all kinds of smoothie stuff to it.  Cool and sour and creamy and tart.
Smokey Jalapeño Kraut
Smoked jalapeno's and black pepper are added to our gorgeous shredded cabbages along with sea salt and left to ferment and end with a warmth and depth of flavour that leaves you longing for more.
Vegan Kimchi
We have left out the fish sauce and replaced it with sweet potato which gives it a depth and texture quite different to our original.
Seasonal Water Kefir
We can't seem to get away from Raspberry so we freeze those, but have a variety of flavours depending on the season.
SCOBYs and fermentation accoutrements available at our cellar door and on-line store.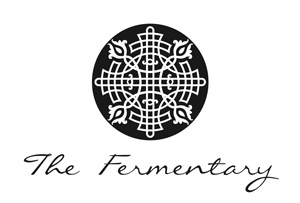 ADDRESS
57 Leitches Creek Road
Daylesford
TELEPHONE
0487 172 444
WEBSITE
EMAIL