Located in TRENTHAM –
We are a bakery café baking organic, sourdough bread in a woodfired, historic Scotch oven. Our range of certified organic, authentic sourdough breads are handmade with traditional techniques and baked in a huge 19th century oven. Our licensed café menu features local, seasonal and organic ingredients.
Who we are…
RedBeard Historic Bakery
What we do…
We are Australia's leading exponent of traditional baking craft. Our cafe and shop are open Friday to Monday 8am-5pm, serving breakfast, lunch, coffee, organic sourdough bread, home baking wares, preserves, biscuits, muesli and other baked goodies. Take a guided tour of our historic baking room or get down and dirty in some dough in our full day sourdough baking workshops.
We're best known for…
Our organic sourdough bread baked in a wood-fired Scotch oven built in 1891. Watch our skilled bakers loading the oven with long peels (bakers shovels) through the viewing window.
Our signature product is…
Our Blonde loaf – a crusty organic vienna sourdough with a caramelised crust and a rich chewy centre. At Easter time be tempted by our organic sourdough Hot X Buns.
Why you'll like us…
What's not to like about food made from seasonal local ingredients, perfect coffee and award winning sourdough bread all served in retro-chic comfort?!
Some background about our business…
Al and John Reid are the fifth generation of bakers to call RedBeard home. Our bakery operated continuously from 1891 to 1987. We arrived in 2005 and continued the tradition of hand-shaped wild culture bread baked to perfection in the deep heat of the Scotch Oven. The poor imitations sold in supermarkets today shouldn't be called bread. Come and taste the real thing!
Purchase our products at…
At RedBeard in Trentham and at Farmers Markets throughout Central Victoria. The only place we sell in Melbourne is at Flemington Farmers Market every Sunday.
Like this? Try…
Annie Smithers' du Fermier, Cosmopolitan Hotel
Our nearest neighbours are…
Annie Smithers' du Fermier, Cosmopolitan Hotel
Awards & Accolades:
Winners of: National Baking Industry Association's Baking Seal of Excellence Award; NBIA Environment Award, RACV Victorian Tourism Minister's Encouragement Award; Hepburn Shire Sustainability Award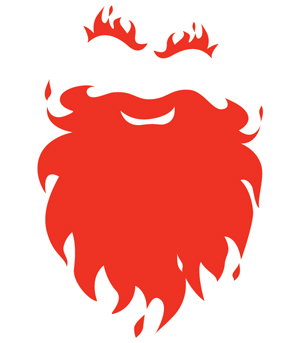 ADDRESS
Old Bakery Lane, Trentham, Victoria, Australia
TELEPHONE
03 5424 1002
WEBSITE
EMAIL
OPENING HOURS
Friday to Monday 8am-5pm
CONTACT
John Reid