Located in HEPBURN SPRINGS –
The Surly Goat is a dedicated local restaurant, committed to offering smart contemporary food and keeping things simple so that our menu can change and evolve along with the seasons, making use of the produce that is in its moment and at its peak, and where possible from our passionate local producers. But beyond all making sure what is served is fresh and tasty!
The food menu is complimented by a deliberately small yet dynamic wine list with a focus on passionate and interesting producers both local and international and as such, our list changes regularly and features some well-known wines along with a few obscure gems, but always with something new to try.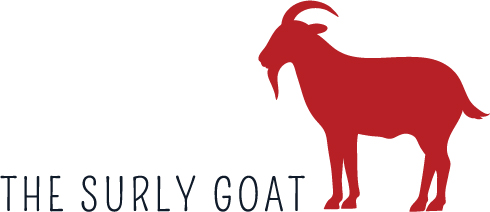 ADDRESS
3 Tenth Street, Hepburn Springs, Victoria, Australia, 3461
TELEPHONE
03 5348 4628
WEBSITE
EMAIL
eatanddrink@thesurlygoat.com.au
SOCIAL MEDIA
OPENING HOURS
Tuesday – Thursday – Dinner
Friday – Lunch and Dinner
Saturday – Lunch and Dinner