Located in CARLSRUHE –
Paramoor is one of the most popular and awarded wineries in the Macedon Ranges maintaining a 5 star status in James Halliday's 2014 Wine Companion. Quality always comes before quantity – and there is quality in everything the winery does from wine to homemade pizzas served at the cellar door.
Who we are…
Paramoor Winery, established in 2005 by Will Fraser, is one of the most popular and awarded wineries in the Macedon Ranges. A boutique winery, Paramoor holds a 5 star rating in the 2014 James Halliday Wine Companion. Paramoor Winery's cellar door tasting and sales area, converted from old stables, draws a crowd as much for its relaxed ambience and thoughtful displays of history, as for its outstanding wines and wood fired pizza.
What we do…
A boutique operation, Paramoor Winery is not about mass production. Quality always comes before quantity – and there is quality in everything the winery does. From the meticulous selection of grapes for Paramoor's wine, to the perfectly elegant homemade pizzas that are served at the cellar door, every detail is considered… and the results speak for themselves.
We're best known for…
In just a short time Paramoor's wines have attracted international recognition, with high praise coming from the likes of Australia's most recognised wine critic, James Halliday, who called Paramoor an 'excellent producer of very high quality wines' and has judged several Paramoor wines to be among the best in the nation.
Our signature product is…
Paramoor Winery has several signature red wines including the Paramoor 'Joan Picton' Pinot Noir, Paramoor 'The Fraser' Shiraz/Cabernet Sauvignon and Paramoor 'Kathleen' Shiraz.
Why you'll like us…
A visit to Paramoor's Cellar Door is an experience in itself – in fact, even if you're not into wine, Paramoor is well worth a visit and a must for anyone touring the picturesque Macedon Ranges. The unique cellar door is the perfect setting for friends, couples and families. The large rustic barn, suitable any time of the year is a wonderful place to relax for an afternoon. Enjoy a guided tasting of our wines by winemaker Will Fraser, sit by the open fire, sip a glass of wine and enjoy a wood fired pizza. Our outside area is set amongst the beautiful landscape of the Macedon Ranges, wonderful for children and families with plenty of open space for little ones to run around, while adults can sit back and soak in the atmosphere that is Paramoor Winery. Paramoor Winery ….. award winning wines, great food, and a cellar door that is fast becoming the most talked about in the region.
Some background about our business…
The Winery actually started life as a working Clydesdale farm and relics of its history have been seamlessly and thoughtfully incorporated into its landscape with incredible attention to detail. Maggie, our friendly Clydesdale remains from the old days, as well as an array of horse drawn carts, ploughs and mowers. Wines share prominence with an old blacksmiths forge in a vast tasting room adapted from the former stables; while antiques and many other curiosities line the walls inside, giving visitors something to talk about beyond Will's outstanding wine.
Purchase our products at…
Paramoor can be found in several of the regions wine stores and bottle shops in Kyneton, Woodend and Gisborne.
Like this? Try…
Thirty or so wine producers compete in the Macedon Ranges to provide the ultimate tasting experience. Backed by a lush and inviting landscape, visitors are richly rewarded by a variety of cellar doors, offering a diversity of wine unmatched by any region in the country.
Our nearest neighbours are…
Situated just an hour's drive North-West of Melbourne, Paramoor is a hop, skip and a jump to picturesque Woodend, the foodies haven of Kyneton and the iconic Hanging Rock.
Awards & Accolades:
James Halliday 5 star rated winery.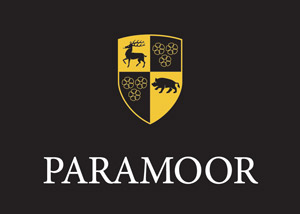 Cellar door currently closed due to Covid-19
ADDRESS
439 Three Chain Road, Carlsruhe 3442 Victoria, Australia
TELEPHONE
03 5427 1057
WEBSITE
EMAIL
OPENING HOURS
Open Friday to Monday 10am to 5pm, other times by appointment.
CONTACT
Will Fraser