Delicious, hearty and cost effective meals, brought to you by the Farmers Arms! Whether you're after a dinner for one, four or more- The Farmers has got you covered!
❤️$15 Mains
❤️$5 Desserts
❤️$25 Family Pack Home-Made of pies (frozen)
Local delivery or pick-up available from 5pm daily.
Order online: thefarmersarms.com.au
Or call: 03 5348 2091
PRE-ORDER: Opens from 3pm daily. You can choose your items & pay online. Please use the 'notes' section to tell us what time you would like your order. Alternatively, call us on 03 5348 2091 to pre-order. Please note that our kitchen does not open till 5pm!
BALLAN: Ballan orders must be made between 3-6pm daily. You can pre-order as above, using the 'home delivery' option. Please put in the note section "Ballan". At 7pm sharp we will meet you at the Great Western Hotel Ballan where you can collect your meals. Delivery $5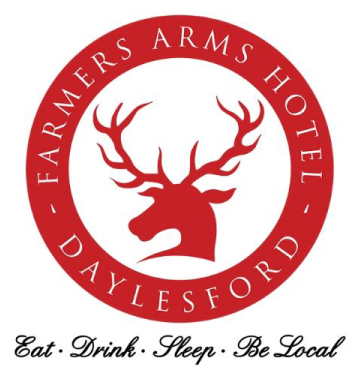 ADDRESS
1 East Street, Daylesford, Victoria, Australia, 3460
TELEPHONE
03 5348 2091
WEBSITE
EMAIL
belocal@farmersarmsdaylesford.com.au
SOCIAL MEDIA
OPENING HOURS
Open from 12 noon – 11pm
7 days a week with lunch from 12-3pm
Dinner orders from 5:30 – 9pm
CONTACT
Mitch Duncan