Located in DAYLESFORD –
Daylesford Meat Co. is Daylesford's premium retail butcher, located in the heart of Vincent St providing the best produce our region has to offer.
Daylesford Meat Co. prides itself on its quality cuts of meat, as well as offering other small goods, including their famous pies. With outstanding customer service, you know you will always find what you are looking for, whether it is to impress at a dinner party, or provide a delicious meal for the kids, Daylesford Meat Co. will go out of their way to help you.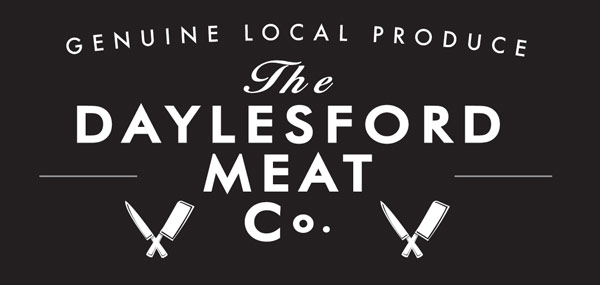 ADDRESS
37 Vincent Street
Daylesford Victoria 3460
PHONE
03 5348 2094
SOCIAL MEDIA
Facebook: daylesfordmeatco
Instagram: @daylesfordmeatco
TRADING HOURS
Monday – Thursday 7am- 5.30pm
Friday 7am – 6pm
Saturday 7am – 1pm