To the Lake House community
We are temporarily closed until further notice due to government requirements in the face of the COVID-19 pandemic.
We completely understand the necessity for this action and thank you to all our guests, for all your kind messages and good wishes.
Our intention is to reopen and welcome you back, as soon as government bodies declare it to be safe to do so.
We will keep you updated as often as possible via our website and social media.
Thank you for your support, consideration, and patience.
The Lake House team
Located in DAYLESFORD –
Experience Alla Wolf-Tasker's Lake House restaurant
An icon in regional dining, Lake House has long been considered to be one of Australia's best restaurants, championing local seasonal cuisine long before it became a mantra for many. Indeed restauranteur and Culinary Director Alla Wolf Tasker has enough national and international awards to fill virtually every wall of her fabled house on the lake.
Menus change with the availability of new seasonal produce. As part of our overall policy of wherever possible reducing "food miles" and developing a personal relationship with actual suppliers – much of the produce is local. Some of it is organic – but mostly it is the result of great care and passion on the part of small growers for whom biodiversity and sustainable agricultural practices are firmly on the agenda. A lunch or dinner experience at the Lake House Restaurant is not to be missed.
Awards & Accolades:
Alla has been recognised with 2 Living Legend Awards and the Australia Day honours for her contribution to the industry at large. Recent awards include:
101 Best Hotels in the World – Tatler (UK)
Two Chef Hats – The Age Good Food Guide
Top 50 – The Australian Financial Review Top 100 Restaurants
Hall of Fame – The Australian Wine List of the Year Awards
Top 50 Hotels – The Australian Gourmet Traveller Hotel Guide
Australasia's Best Spa Experience – ASPA Awards for Excellence
Australia's Best Regional Property – The Luxury Travel Gold List
Australia's Best Food & Wine Experience – The Luxury Travel Gold List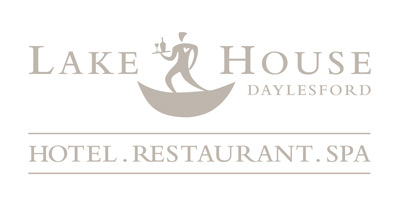 King Street, Daylesford, Victoria, Australia, 3460
TELEPHONE
03 5348 3329
WEBSITE
EMAIL
OPENING HOURS
Breakfast 8-10am (in-house guests) Daily
Lunch 12pm – 2.30pm (last reservations) Daily
Dinner 6.00pm – 9.00pm (last reservations) Daily
Reservations Essential