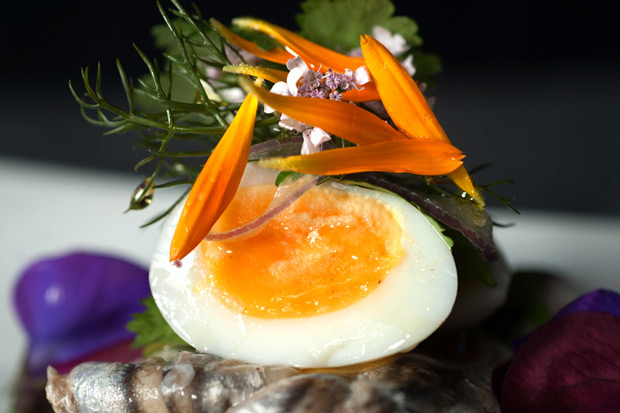 Located in HEPBURN SPRINGS –
The Grande Hotel & Restaurant Hepburn Springs is a country guesthouse and restaurant overlooking the forest two kilometres from Daylesford in scenic Hepburn Springs. We are located a short 50 metre stroll from Hepburn's Main Road shopping and dining precinct and a 500 metre walk through the forest to the renowned Hepburn Spa and Bathhouse.
The Grande Hotel Restaurant provides a unique destination dining experience beside the stunning beauty of the Wombat State Forest. Featuring fabulous views, a grand old dining room, cosy lounge bar, open fires, wrap around verandahs, country charm and, of course, sublime food from our regionally renowned hatted chef.
Every Friday we host exciting performances in our Cabaret Room where you'll find (often world famous) acts ranging from comedy to burlesque, cabaret and opera singers.  Entry is usually $15 – 20 with full bar service and a tapas menu available from 7pm. Alternatively you can enjoy an a la carte meal upstairs in the dining room from 6pm and then head down to the show at 8pm. To find out more click here:
www.thegrandehotel.com.au/whats_happening
In the kitchen, the focus is always seasonal and sustainable local produce with an emphasis on the best the region has to offer. A la carte dinner is offered on Friday and Saturday nights from 6pm. Dinner reservations are available. Our brunch menu is available from 8am until 3pm all weekend, from Friday to Monday. Come and enjoy freshly ground coffee, some fabulous food, and enjoy the serene views.
Enjoy dinner or drinks in the relaxed elegance of our dining room and lounge bar, both kept cosy with log fires in winter. Stroll around the ample verandahs and deck, taking in the stunning forest views, friendly kookaburras and other friends of the forest.
Enjoy the wonderful sights, markets and activities that make Hepburn Springs and Daylesford a favourite getaway destination, and what better way than to use The Grande Hotel as your home away from home.
Come for a day, stay for a night, a weekend or the week. Our 10 guest rooms with ensuites have been newly refurbished in a simple, modern style. Choose from standard, premium, and deluxe spa rooms.
Some of the groups already enjoying our establishment:
Corporate Groups
Social Club Groups, i.e. Walkers, Writers, and Artist Groups
Weddings & Engagements
Guys and Gals Getaways, i.e. Golf, Life Drawings, etc.
Some of our tailored packages include Dinners, Food & Wine tours, Cabarets, Spa and Massage.
Call us to see what we can come up with to suit your requirements.
GALLERY