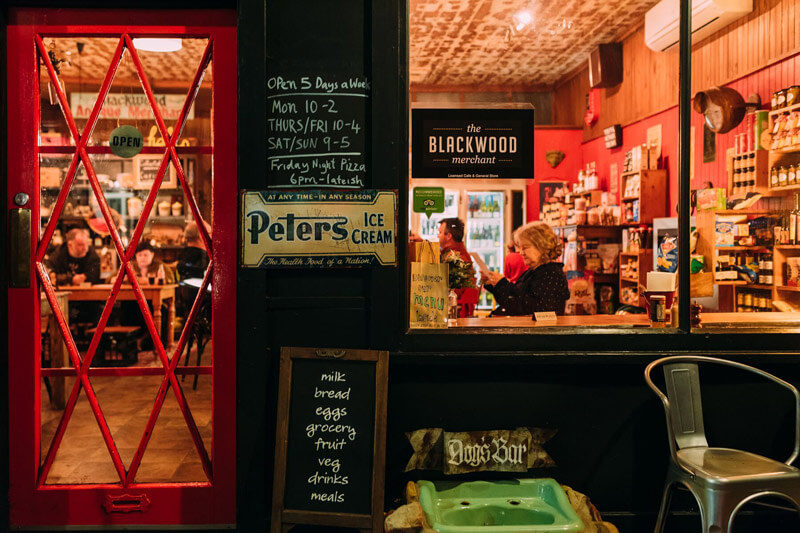 Located in BLACKWOOD –
The Blackwood Merchant is hidden in Victoria's Wombat State Forest, on the scenic route to/from Daylesford. Its a vibrant, fully licensed artisan cafe & store. Always a general merchant, the building has been at the town's centre for over century. Originally the buildings housed The Bank Hotel (circa 1896) & Alex Decker's General Merchant. Co-owners Simon & Simon have continued the evolution of this general merchant, bringing it to new heights & catering for today's demand.
Now, a welcoming, rustic and stylish venue. The Merchant is open for breakfast, lunch and everything in between; 48 weeks a year. The philosophy here is all about regional produce & small batch cookery. Every menu item is lovingly handcrafted on-site. Our produce is sourced from local farms, artisan growers and producers from the Macedon Ranges. Rich volcanic soils, high altitude and a cool climate create the pristine conditions for this top quality produce. We take these fine offerings and create, traditional mouthwatering dishes. The beer, cider, wine and soft drink lists are also dedicated to the Daylesford Macedon region and regional Victoria.
The venue is divided into two distinct areas. Overlooking the town's main street, the cafe consists of large reclaimed timber tables, a scattering of cosy nooks and a 'people watching' window seat. The store's shelves are stacked with plenty of Daylesford & Macedon produce. There is even fresh baked sourdough daily and the Merchant's own line of free range small goods. Discover a scattering of collectables and antiques spread throughout the venue. If you're joining The Merchant for a meal, experience 'The Dining Room', a space with panoramic, breathtaking views across The Wombat State Forest. Quite possibly, the best views around.
The Merchant serves dinner on Friday nights, house-made pizza & music. Friday nights also showcase the Merchant's monthly 'Artist in Residence" program. Where, each month a music artist makes the place their home. So be sure to settle in and show your support, especially on a Friday night. Enjoy local, public domain tunes from some of the regions most talented 'old time' musicians. Simon can even arrange transport to / from the venue for those that prefer to stay a while, enjoy the bar service and travel safely.
There are always sweet delights, unless they're 'caked out'. Being sold out happens occasionally on weekends. The Serious Lemon Tart and our Flourless Orange Cake bring people driving up regularly from afar. Simon also makes some of the tastiest muffins, but he wont share his secret. Coffee is supplied by AllPress Espresso. These premium beans, Blackwood's pure water, the best coffee machine and a owner / Barista, ensure the perfect cup every time. Our organic tea is prepared locally and offers fresh, vibrant brews.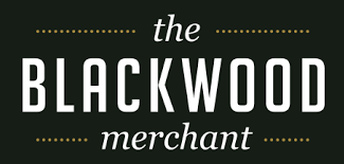 ADDRESS
21 Martin Street
Blackwood, Victoria 3458
Australia
TELEPHONE
03 5368 6525
WEBSITE
EMAIL
blackwoodmerchant@yahoo.com.au
SOCIAL MEDIA
Facebook: The Blackwood Merchant
Instagram: @the_blackwood_merchant
TRADING HOURS
Monday 10am – 2pm
Thursday and Friday 10am – 4pm
Friday night 6pm – 10pm
Saturday and Sunday 9am – 5pm
* Breakfast is served daily from 10am (9am on weekends). Lunch is available from 12 noon.
CONTACT
Simon Daniel