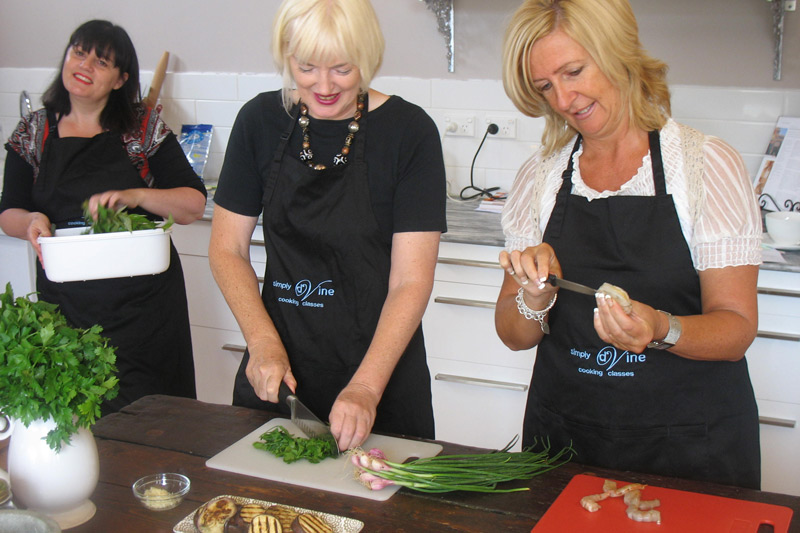 Located in SHEPHERD'S FLAT –
Before moving to the Daylesford and Hepburn Springs area in the Central Highlands of Victoria, Simply d'Vine Cooking Classes were run from our large Victorian home in Williamstown for nearly four years. Now we are on 18 acres of land out at Shepherds Flat, and are running the cooking classes again from our kitchen in our new modern home.
Let's get cooking! Roll up your sleeves, get your hands dirty, have a few laughs and be amazed at the quality of food produced by you in our home kitchen. Also learn about the nutritional value and health benefits of common everyday foods.
After cooking, dine in style as you share and enjoy the fruits of your labour. What better way to relax on a lazy Saturday, Sunday or after a busy day at home or work.
Classes are small (2-6 people), interactive and run for approximately 3 -4 hours. Gather your friends, family, and/or work colleagues for a truly fun filled time, ideal for special occasions, hen's nights, birthdays, team building events etc.
We are not a Cooking School with formal qualifications, we run regular Cooking Classes covering a wide range of cuisines from around the world…..it is all about getting together with a group of people in a casual and fun environment and learning new cooking techniques and recipes. So if you are looking for new things to do that are a little bit different, come and join us and do a Cooking Class.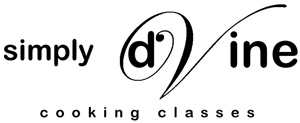 ADDRESS
1100 Basalt Road
Shepherds Flat, Victoria 3461
Australia
TELEPHONE
0407 667 050
WEBSITE
EMAIL
SOCIAL MEDIA
Facebook: SimplyDvineCooking
Twitter: @simplydvinecook
Blog: simplydvinecooking.blogspot.com.au
TRADING HOURS
Flexible, Classes by Arrangement
CONTACT PERSON
Lesley Barrett